finding great fishing spots has never been so easy
with Charted Waters interactive fishing maps
Charted Waters - Australian Fishing Maps
We give you the tools every fisherman needs making Charted Waters the ultimate fishing app!
Interactive Maps
Users can zoom, pan and filter data for easy viewing. Don't worry if you're out of network range, we have offline maps available so you won't miss a thing.
Markers/Structures
Locations of navigation aids, laydowns, wrecks, ramps, hazards, rivers, creeks, lagoons, islands & more.
Real-time Weather
Access to real-time weather conditions for each waterway.
Bragging Board
We know fishermen love to brag and with the Charted Waters app we make it easy. Upload your catch right from your boat.
Depth Contours
We have created both 2D and 3D depth contours for each waterway. All our contours are colour coded to help you pinpoint hot spots.
Add Waypoints
Mark your very own fishing spots, catches or snags. Go back anytime, no more guessing where that hot spot was!
Sync
Sync your data to your online account. View your waypoints on any device!
Share
Choose to share your catch with other Charted Waters members or on Facebook and Twitter.
Available on multiple devices
Our fishing maps give you easy access to detailed information of popular lakes and estuary's on your phone, tablet, desktop or sounder. View your maps on any device.
Registration is required for access to the web, iPhone & Android Apps. The iPhone and Android App are free to download. Not all features are available on all devices.
All maps and charts are for reference purposes only. Not for navigation.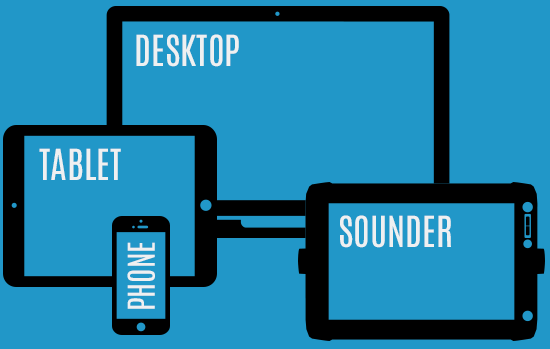 Charted Waters Blog
The latest news, stories, tips and updates from Charted Waters
About Us
A tale of two fishermen
In 2008 two frustrated fishermen were complaining that few, if any Australian lakes and estuaries were mapped for fishing. The USA had plenty of lake coverage and yet here we were sitting in the middle of Lake Mulwala on a moonless night, in the shallows, surrounded by standing and fallen timber wondering if we should start the extremely slow trip back to the ramp. As any of you who have fished Lake Mulwala would know, this is usually a pretty daunting task when visibility is poor. This was the scenario that started a very frustrating, yet rewarding 5 year project.
An idea becomes reality
After hundreds of hours of collecting survey data, drawing and plotting a stable of lakes and estuaries, an idea started to become reality. We have now digitised our dream and are thrilled to share it with you - enjoy! Among our favourites are Tuross Lakes, Wagonga Inlet (Narooma) and the king of the stable Lake Mulwala.
We're expanding our map data all the time and look to have charted waters for the majority of Australia and beyond. Stay tuned.
We have received the upgraded SD card for our new finder and we couldn't be happier! Love the detail and some of the old creek beds, there would have been no way in hell we would have found these without the map! We both thank you very much for putting these map cards together. Makes our fishing and boating experience on Lake Mulwala so much better with lots more water now opened up to us.

The ability to look at both marked and unmarked channels, depth contours, waypoints, previous catches and a few thousand lay downs at the touch of a button gives me all the extra time to concentrate on the important thing CATCHING fish! I highly recommend any keen angler who fishes Lake Mulwala to give it a go. You won't be disappointed.

Used the app myself all weekend to fish the edge of a few snaky creeks. Found it great and would not be without it.