The Hawkesbury River system is now available on your App and for compatible Simrad, B&G and Lowrance Sounders. With a 150km of navigable water this is a must have chart. To subscribe to the App  Sign Up here or to purchase a SD Card visit the Shop
To access the online map use the Brisbane Waters Map, we are working madly to get the Hawkesbury offline map up & running, once it's done you just need to refresh the map list by sliding the menu list downwards.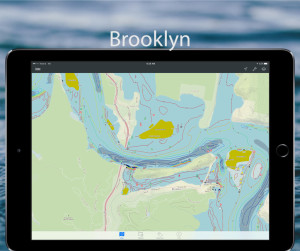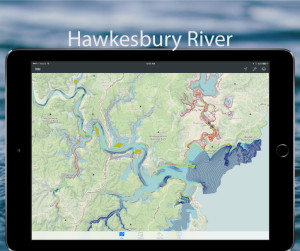 With the recent release of the iOS upgrade. the App has some brilliant new features,-
add waypoints, temporary

 or save them & sync to your online account making them discoverable on all your devices. You can make them public or private and include a photo .

track your location with course up & distance & course to waypoint, cycle through the options by tapping the icon in the navigation bar.
Read the New App Features  pictorial for other tips & functions.
OCTOBER SPECIALS
Package deals are available for compatible sounder owners (Simrad, B&G and Lowrance).
Purchase Hawkesbury River and Brisbane Waters for $150
To order use the Voucher Code - October and keep your eye out for more October specials.